Davos Man Must Pay by Jayati Ghosh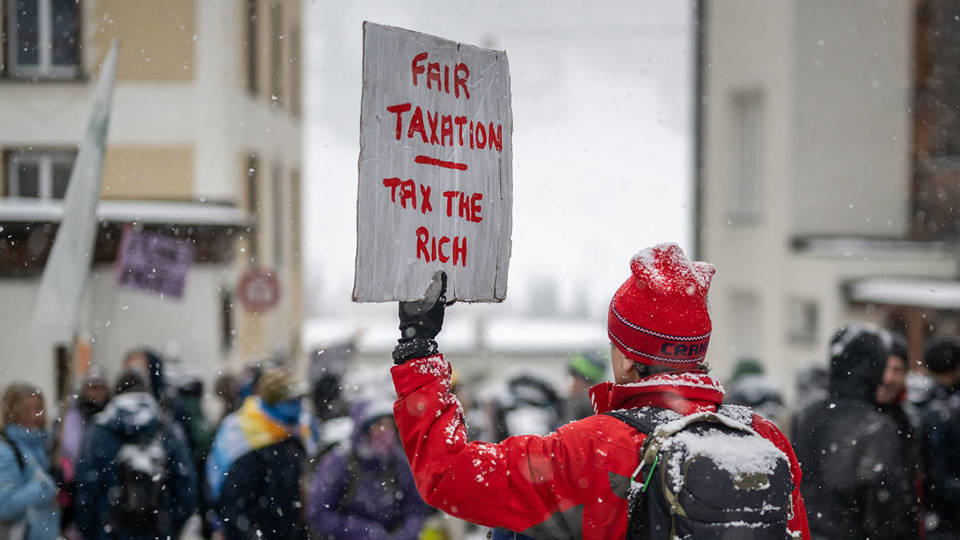 To mitigate the worst effects of climate change and prevent societal breakdown, we must shift to renewable energies and reduce extreme inequality. But doing so would require massive increases in public spending, which is why governments must overhaul their outdated and regressive tax systems.
NEW DELHI – The World Economic Forum's annual meeting in Davos, Switzerland, has always been more than a little problematic. But in recent years, the annual gathering of the rich and powerful has become an increasingly wasteful exercise in vanity. What is the point of all those private jets, luxury hotels, and clinking champagne glasses if they lead to nothing more than handwringing about the state of the world and vague promises to address multiple global challenges?
Ahead of this year's gathering this month, the WEF once again laid out an ambitious agenda. Recognizing that the "world today is at a critical inflection point" and that the "sheer number of ongoing crises calls for bold collective action," the theme this year is "cooperation in a fragmented world."
The many political and business leaders attending these gatherings are indeed in a position to take concrete steps toward cooperation and change. That is why, along with 29 other members of the Club of Rome's Transformational Economics Commission, I have signed an open letter calling on Davos attendees to join us in demanding higher taxes for the super-rich.
To continue reading, register now.

Already have an account?

Log in