What is an insurance write-off? Cat A, B, S and N explained
From how your car is valued to disputing a valuation, our guide to insurance write-offs explains everything you need to know in the event that your vehicle is damaged beyond repair.
What is an insurance write-off?
Write-off is the term used by insurance companies to describe when a car has been damaged to the extent that one of the following is true:
it will be unsafe to drive, even if it's repaired
it doesn't make economic sense to repair
You may also hear a write-off referred to as a 'total loss'.
There are four categories of write-off, which are defined by the level of damage the car has sustained. The category your car is placed in will determine whether it can be sold or must be scrapped.
A write-off can be made against your own policy or against another driver, assuming that you have third-party insurance and the other driver was at fault.
How does an insurer decide if a car is a write-off?

When your car is in an accident or sustains significant damage (from fire, vandalism, flood etc), your insurer will first decide whether the car can be repaired to a safe standard. If not, it will be declared a write-off.
If it can be repaired, the insurer will then assess the type of damage sustained and the repair-to-value ratio. This means that they will compare the estimated cost of repair with the value of the car. In most cases, a car is deemed a write-off if its repair will cost at least 50% to 60% of the car's value, although this does vary between insurance companies.
Imagine, for example, you have a car worth £6,500 and sustain damage in a crash. Your insurance company uses a repair-to-value ratio of 55%. This means that they will class your car as a write-off if repairs cost £3,575 or more.
It's worth noting that insurance companies will base their calculations on an estimate from an official bodyworks repair company using replacement parts bought directly from the manufacturer. This means that what appears to be minor damage to you may still result in an insurance write-off.
What are the insurance write-off categories?

There are four main categories of insurance write-off, which are based on the extent of the damage sustained.
Category A
A Cat A write-off means that your car will never be safe to drive again and must be crushed.
Category B
A Cat B will also never be safe to drive on the road again. It must be scrapped, but some parts may be salvaged.
Category S
A Cat S car has suffered structural damage, such as a collapsed crumple zone (the front or rear of the car), broken suspension, or bent chassis, but can be salvaged.
Category N
A Cat N car is one that has suffered extensive non-structural damage. This covers any cosmetic damage as well as harm to the brakes, steering wheel, entertainment system or other parts of the car.
What if I get my Cat S or Cat N car repaired?
If your car is a Cat S and Cat N, this is classed as a write-off until you have had it professionally repaired and re-registered with the DVLA (Driver and Vehicle Licensing Agency). After this, you will receive an updated logbook (V5C registration certificate), which will be marked with an 'S' for 'salvaged'. This is so that new buyers are aware that the car was once written off.
Former categories: Category C and Category D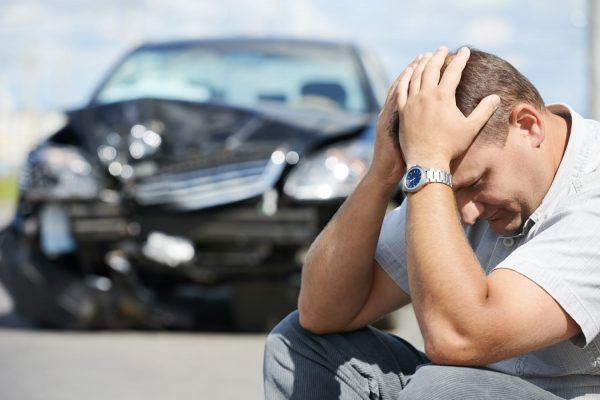 Cat S and Cat N were introduced on 1 October 2017 to replace Cat C and Cat D. Although cars written off after this date will have the new categories applied, there are still many Cat C and Cat D cars available on the second-hand market.
Cat C was the classification given to vehicles where the cost of repair would have been more than the value of the car; a repair-to-value ratio of at least 100%. Cat D cars are similar, but where the repair-to-value ratio was higher than the insurance company's threshold for repair.
Can I keep my car if it's declared a write-off?
If your insurance company classifies your car as a write-off, they will offer you a cash payout worth the value of the vehicle and then sell or scrap the car. If you wish to keep the car, the insurance company will still give you the payout but will then sell the car back to you. This is only possible for a Cat S or Cat N write-off.
For a Cat S, you must send your logbook (V5C) to the insurance company and apply for a new one using form V62. You do not need to do this for a Cat N, but you must inform the DVLA that your car is a write-off no matter which category it is in.
Can I insure a car that's been written off?

You can insure a Cat S or Cat N write-off if you buy it back from your insurance company (see above), but not a Cat A or Cat B car. You can also insure a Cat C or a Cat D car if you buy one second-hand or if you have an older vehicle that was previously declared a write-off.
Not all insurance companies will provide cover for a car that has previously been written off, so it's best to find a specialist insurer like Adrian Flux.
Your insurance company may request proof of the repairs that you have had to your car. If you are buying a written-off car second-hand, make sure you get the full service and repair history. In some cases, your insurance company may require an independent engineer's report to make sure that the repairs have been safely carried out.
What if I don't agree with the decision to write-off my car?
If you don't believe that your car is a write-off, you can argue this to your insurer – but only for a Cat S or Cat N. Most people challenge the decision to write-off a car for one of the following reasons:
They believe they should have a higher cash payout.
They believe that the repair-to-value ratio is not as high as the insurance company has claimed (and the car may therefore not be a write-off).
Both of these relate to the value of the car. Your insurance company is required to give you a cash payout that would allow for you to buy the same car as the one that's been written off (in its pre-write-off condition).
If you want to contest a decision, you must inform your insurer as soon as possible. The next step is to do your research so that you can prove the value of your car to the insurance company. Try one or more of the following:
Buy a Parkers guide from a petrol station and check the valuation of your car, or ask a mechanic to look up your car in the Glass's car guide. These are used as standard across the industry.
Look in your local paper at for-sale advertisements. If you can find multiple ads for cars of the same make, model, year and condition that are being sold at a higher price, you can use these as evidence.
You could also look at forecourts for cars for sale from dealers and get a copy of the details for cars like your own.
Once you have gathered your evidence, send this to your insurer or broker and try to negotiate a higher cash payout or lower repair-to-value ratio. If this does not work, it is within your rights to request an independent assessment. But you should only do this if you feel strongly that you will achieve the result you want as you may have to pay for the privilege of having this done. You should also be aware that the assessor's decision is final – and there is every chance that they will value your car at less than the insurance company originally offered.
You also have the right to contact the financial ombudsmen with your complaint, but you should always try to resolve the issue directly before taking this 'last-resort' step.
What if the write-off valuation won't cover my car finance?

When you buy a car on finance, you end up paying more than the value of the car through interest. Unfortunately, a write-off will not change the amount of money you owe to your finance company, so it is likely that your cash payout will be less than your remaining balance owed. That said, in some cases – for example, if you have had your car for a long time and nearly paid the balance – your insurance company may pay off your finance directly or your financier may clear your debt. Speak to both and ask for advice.
It is also worth checking if you bought Guaranteed Asset Protection insurance (GAP), sometimes called total loss protection, when you bought your car or last renewed your policy. GAP insurance will cover the difference between the cash payout from your write-off and the value of your car if it was bought brand new.
If you're interested in learning more about Cat C and Cat D cars for purchase, check out our blog on the pros and cons of buying a former write-off.
Get insurance for your written off car
If your car has previously been written off, we can help. As a specialist insurance broker, we're able to offer insurance for written-off cars where others cannot. Call us on 0800 081 0777 for a quote, or request a callback at a time that suits you.